Hand & Body Milk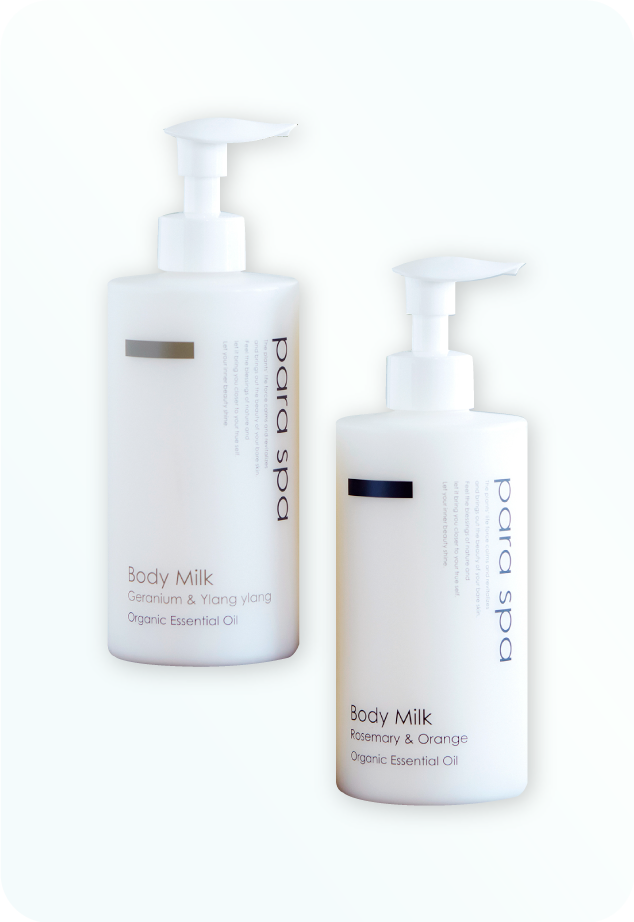 Hand & Body Milk
Rosemary & Orange / Geranium & Ylang Ylang
| | | |
| --- | --- | --- |
| 245ml | ¥3,600 | +tax |
| 50ml | ¥1,200 | +tax |
Made with a well-balanced blend of essential oils and botanical extracts. Moisturizing, anti-aging and tightening effects. Spreads well and is absorbed into the skin easily. No stickiness.
[Usage]
Massage into the skin gently.
Hand Oil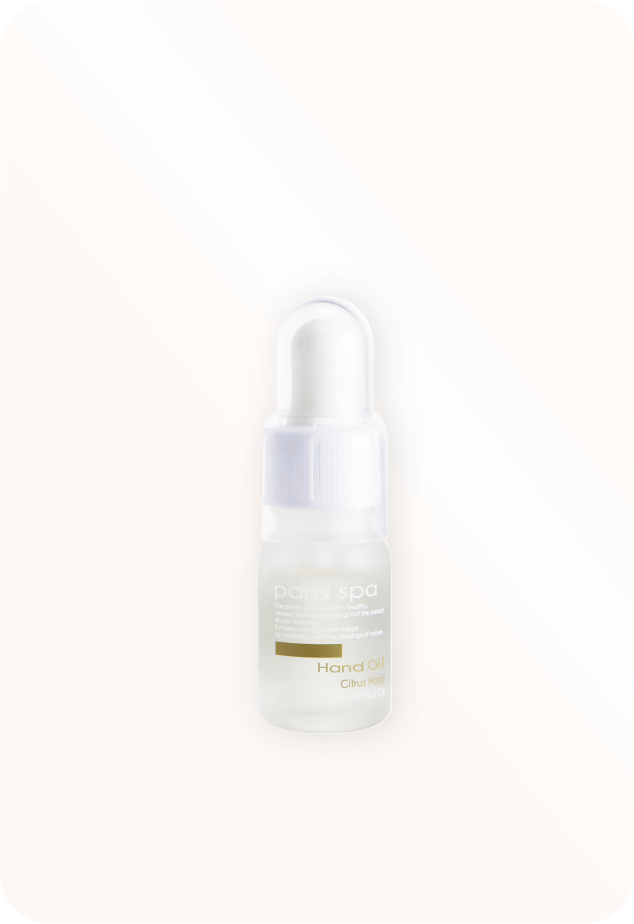 Hand Oil
Citrus Floral
Made with carefully selected plant oils that are easily absorbed into the skin. Get more beautiful skin with regular use. Smooth and non-sticky texture that does not oxidize easily. Use on hands and nails.
[Usage]
Add one drop to the back of each hand and massage from the cuticle to the whole hand gently.
Body Oil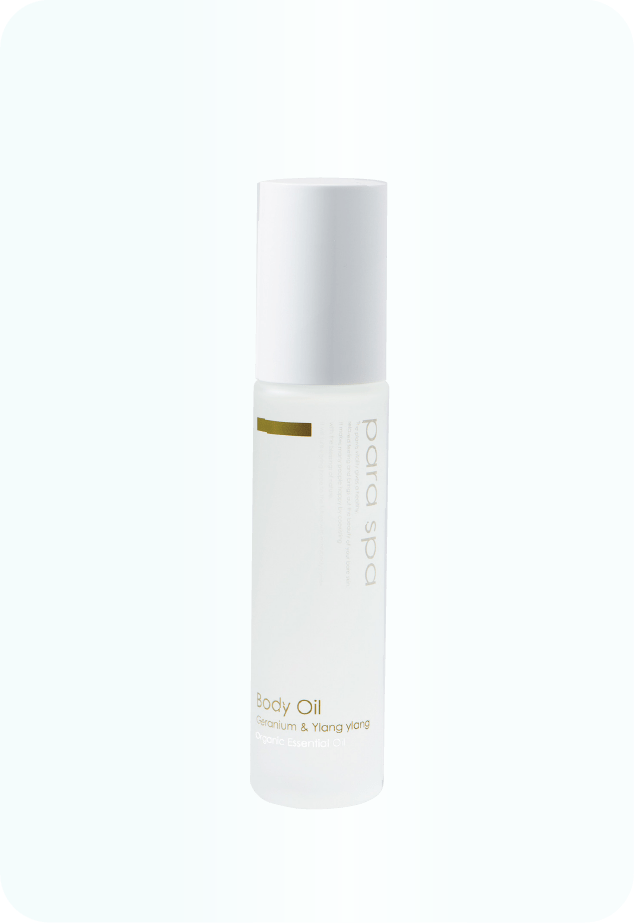 Body Oil
Geranium & Ylang Ylang
Carefully chosen Organic plant ingredients and plant oils leave your skin smooth and supple. Macadamia oil, containing palmitoleic acid is very similar to human sebum. This promotes absorption by the skin, which leaves the skin deeply moisturized.
[Usage]
Massage gently after warming the oil with the palm of the hand. For even better results, apply immediately after taking a bath.
bath essence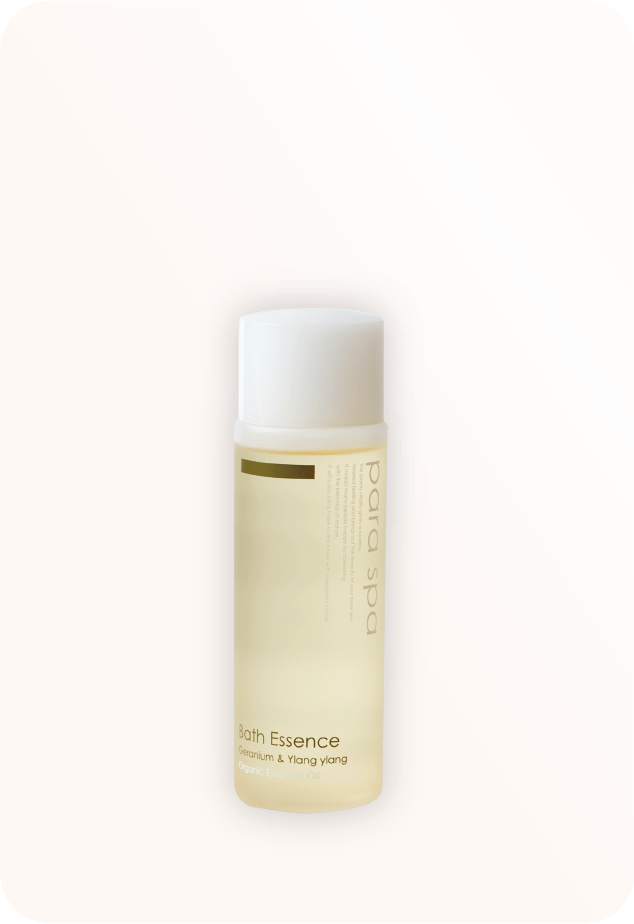 Bath Essence
Geranium & Ylang Ylang
Made from natural plant oil. The luxurious aroma will fill the bathroom and relax the mind and body.
[Usage]
"Mix the bath essence (one gradation mark) into about 180L of *hot water (approx 47.5 gallons). The hot water will become milky white. *The water should be of a suitable temperature, according to your personal preference."
Hand&Body Scrub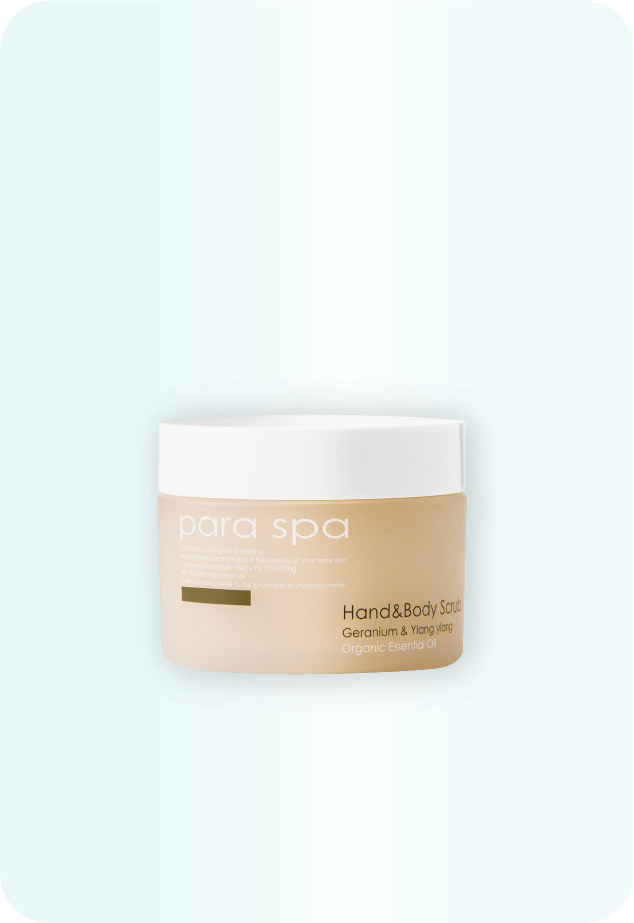 Hand & Body Scrub
Geranium & Ylang Ylang
It combines a smooth grain, derived from plant mannan, peach and orange. It is a high performance hand and body scrub. It removes old keratin and dirt which becomes dry, rough and stiff. This leads to translucent, smooth and supple skin.
[Usage]
After wetting the skin, massage gently. Rinse off after.
Body Soap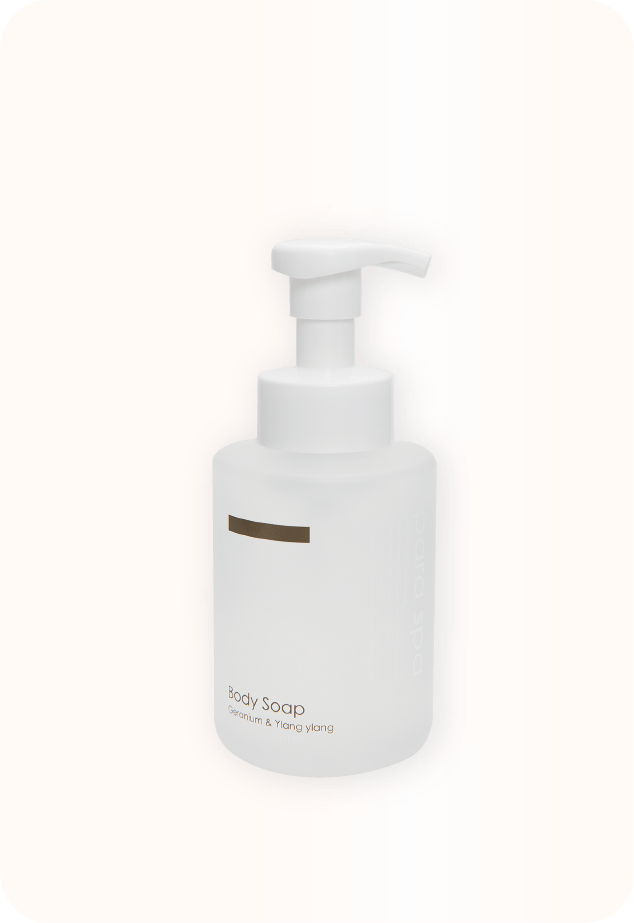 Body Soap
Geranium & Ylang Ylang
High quality plant extracts and oils are carefully chosen for this silky foam type body soap. Moisturizing ingredients such as Hyaluronic acid and Collagen are used so skin remains soft, silky and feeling deliciously moisturized
[Usage]
Put a small amount of Body Soap in your hand and wash gently. Rinse after. Body sponges can also be used.
Body Cream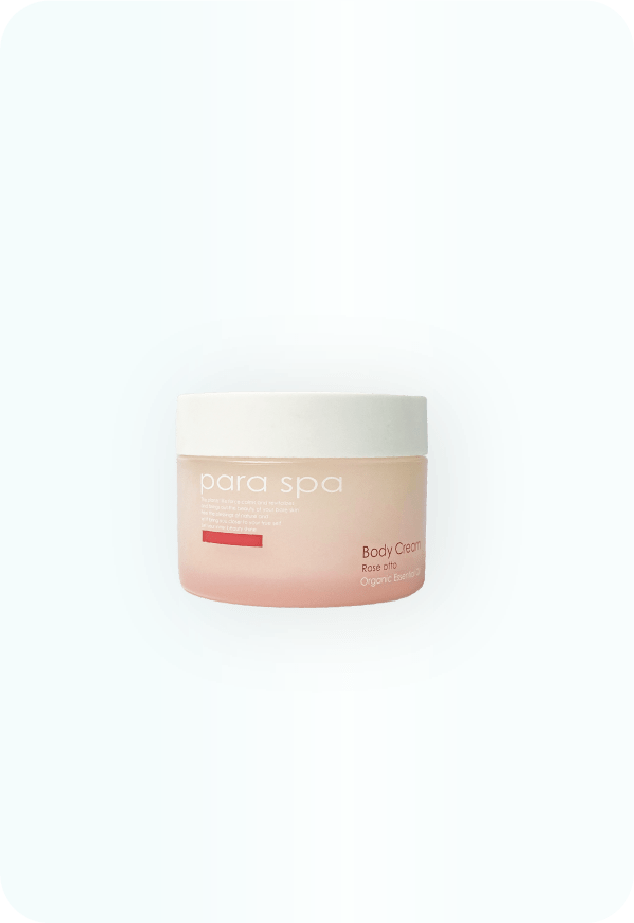 Body Cream
Rose Otto
A luxurious body cream infused with oil from the Damask Rose, the Queen of Roses. Carefully selected and blended to create a delicate fragrance using Rose Otto essential oil. Moisturizes and gently firms the skin.
[Warning] Please discontinue use immediately if any adverse effects are observed and seek medical assistance. Rinse under water if it gets in your eyes. Keep away from sunlight and out of reach of children and pets.
SALON LIST (JAPAN)
PARA SPA INFORMATION
CONTACT